One of the industry's premier writing programs, the CAPE New Writers Fellowship discovers and nurtures emerging writers launching their careers in television and film. This unique, immersive Fellowship arms each participant with the practical and business knowledge they need to succeed as a professional writer in the entertainment industry.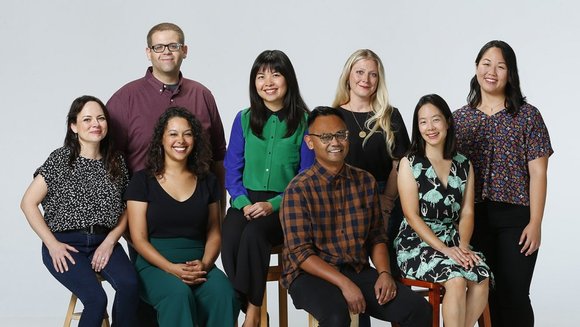 Joanne Lee ('18) and Tiffany Shaw Ho ('15) have been selected for the 2018-2019 class of NBC's Writers on the Verge!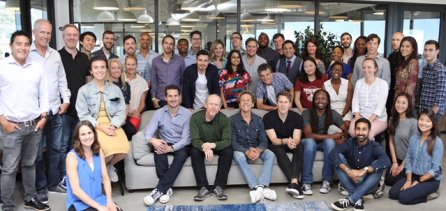 Stefanie Woodburn ('18) and Vidhya Iyer ('18) were selected to take part of Ron Howard and Brian Grazer's Imagine Impact 1.
Allyssa Lee ('13) is currently staffed on The CW's CHARMED.
Brian Shin ('17) is a staff writer on ABC's THE GOOD DOCTOR.
Chris Wu ('14) is a staff writer on STARZ' new John Wick series THE CONTINENTAL.
Eileen Shim ('17) is a staff writer on Hulu's LIGHT AS A FEATHER, which premieres October 12.
Franklin jin Rho ('13) and Tania Lotia ('13) are staffed on DC's SWAMP THING.
Iram Parveen Bilal ('18) wrapped production on her feature film FORBIDDEN STEPS!
Jeremy Hsu ('16) is a writer on JIMMY KIMMEL LIVE!
Julie Wong ('15) has been promoted to story editor on Season 15 of GREY'S ANATOMY.
Helen Shang ('14) is a co-producer on Season 3 of Netflix's 13 REASONS WHY.
Teresa Huang ('15) is staffed on CBS' SEAL TEAM.
Submissions for the 2019 CAPE New Writers Fellowship open December 1, 2018 through January 7, 2019. We ask for original pilot and feature scripts.
For more information, please visit www.capeusa.org/CNWF